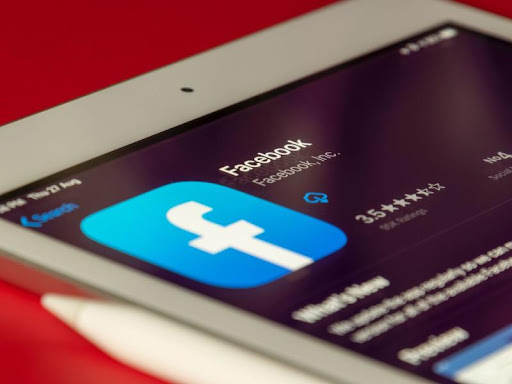 Guest article provided by: new-startups.com
This informative article explains how to create effective Facebook ads for your business. Done right, the social media giant can be an affordable way to reach a large share of your target audience.
You've finally decided it's time to get serious about social media advertising.
You're looking for a way to drive traffic to your website, but you don't know where to start. You need a plan, but that plan won't be effective if you haven't done your homework.
The good news is that it's easy to jump into Facebook advertising. But you need to know how to create effective Facebook ads.
In this article, you'll get the lowdown on creating Facebook ads that drive results and give you the tools you need to get started.
What Is Facebook Advertising?
Facebook advertising is a form of digital marketing that involves creating personalized ad campaigns that target your audience based on their demographics, interests, behaviors, and more.
Facebook users can see ads related to products and services they're interested in. A savvy advertiser can then show those ads to their ideal customer based on this information.
Facebook ads that target the right audience and deliver valuable offers will have a better chance of driving sales than those that aren't.
Why Is Facebook Advertising Important
As the world's largest social media platform, Facebook is a great platform to advertise your products and services. In 2016, Facebook had 1.51 billion active users. That's pretty big.
According to a report by the Pew Research Center, 75% of Facebook users are between 18 and 34 years old. That's a lot of potential customers out there.
Facebook also has a ton of advertisers. This means you have a chance to reach a huge audience with a relatively small investment.
This is why Facebook advertising is so important.
Here are just a few reasons you should invest in Facebook advertising:
Facebook has a huge user base: 2.7 billion people use the platform.

Facebook ads can generate high ROI: Facebook ads tend to generate revenue for advertisers that's 20 times higher than display ads and three times higher than search ads.

Facebook ads can be personalized: Facebook allows you to target people based on their interests and demographics to reach them with relevant ads.

Facebook advertising can bring in a ton of conversions: Facebook ads can drive sales by driving users to your website.
If you have a product you want to sell, then you should consider Facebook advertising.
The best part is that it's totally free to get started. You don't have to pay anything to begin.
Before you get started, though, you need to know how to create effective Facebook ads.
How To Create Facebook Ads That Drive Results
So you have your plan. You know where you want to drive traffic, but you're not sure how to execute that plan.
That's totally normal.
Facebook advertising is a long-term strategy. It takes time to get results from it. But before you do that, you need to have a plan to get the results you want.
Choose Your Budget
If you're just getting started, think about what you can afford. If you have the budget, then you can invest in Facebook ads.
But if you're just starting out and don't have a significant marketing budget, you'll need to look for something that has a lower price tag in order to get you started.
For example, Facebook ads with a CPM (cost per thousand impressions) of $0.15 are better than a CPM of $0.50 to start out.
Create Your Ad
Creating an ad is pretty straightforward. You can either create an ad from scratch or use an ad builder.
But if you're just getting started, you should check out the ad builder.
The ad builder is super easy to use. So you can create an ad in a few minutes without needing to know a thing about Facebook ads.
You'll have to fill out the fields in the ad builder, and it will generate your ad for you.
To complete your ad, you just need to select the type of ad you want to create. Then, you need to click the 'Build Ad' button.
The next screen will ask you to select your offer or ad objective. Then you just need to enter your ad copy, a call to action, and finally, a call to action button.
Next, you'll be asked to upload an image for your ad.
After you upload your image, you need to fill out a few details.
First, you need to select the country. This is where you'll choose where you want your ad to appear.
You can select 'All US Countries' or select a specific country you want your ad to appear in
Next, you need to select your city. When you select a city, Facebook will show you where you can put your ad.
You can select 'All Cities' or select a specific city.
After you have selected your city, Facebook will ask you for your website. You can select 'None' or select a website.
If you want to target a local audience, you'll want to select 'Yes.'
If you have a website, you can enter it in the 'Website' field
Finally, once you have created your ad, you'll be ready to start driving more sales for your business. However, it might take a bit of "fine-tuning" before you get your ad fully optimized for your brand to see the kind of results that you want.
In short, Facebook ads can be an effective form of social media advertising because they give you a chance to reach a large share of your target audience. Furthermore, Facebook ads are often less expensive than other forms of digital advertising.