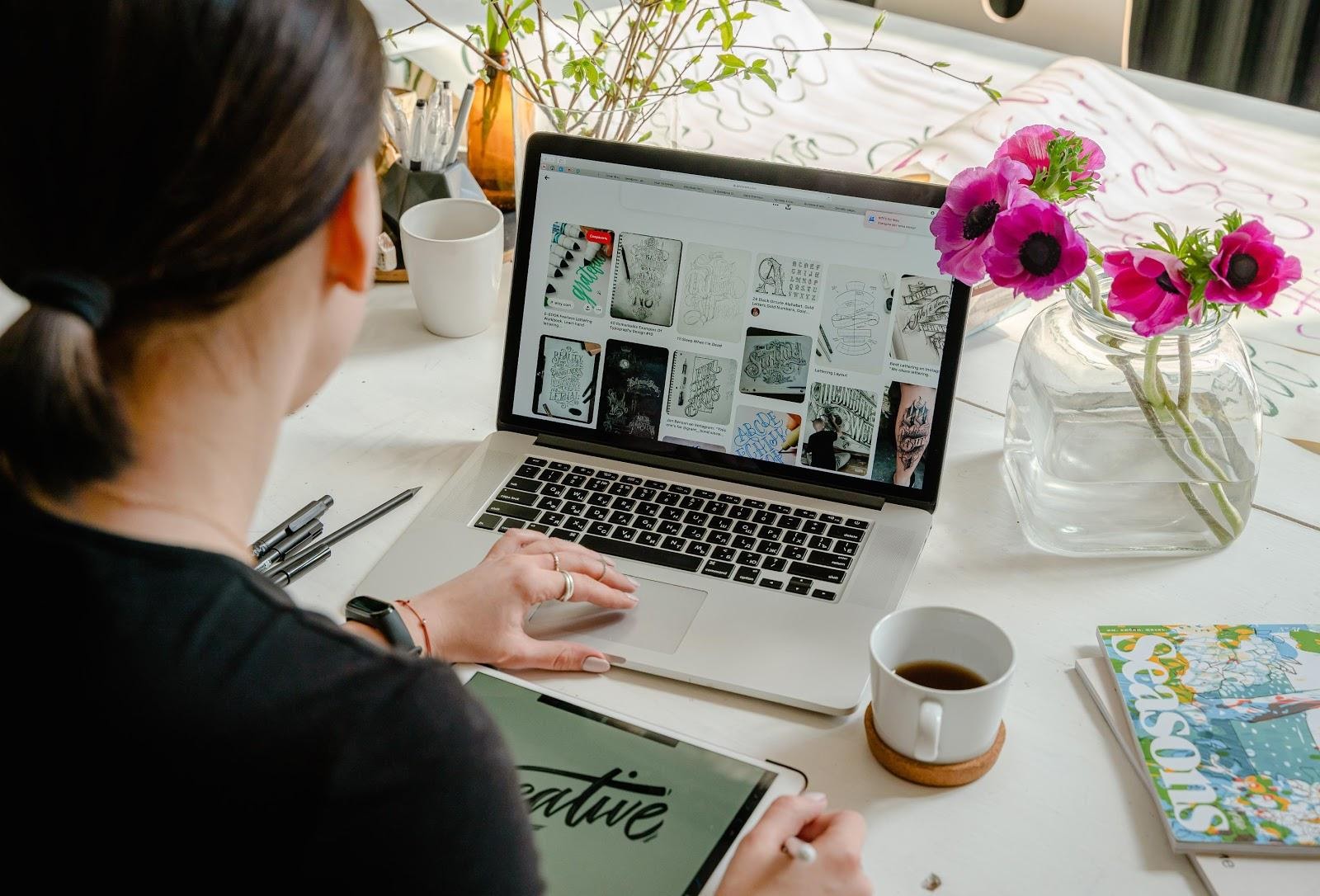 Guest article written by Emma Venables, Emma jayne creative
I always knew I wanted to be a designer. I would use page layout software on my parents' home computer and make my own version of a magazine using anything from Microsoft Publisher to Paint. It was all about being creative, exploring and discovering new techniques.
If you want to be a designer, most people will follow the traditional route of doing a 3 year creative degree before heading off into the world of work – and university is a great place to get all of your creative experimentation under way!
So what then? How do you go from an Art / Design degree, to freelancing on your own terms?
Get yourself some experience
My best advice I can give to anyone brand new to the industry would be first of all NOT to dive right in to freelancing. Now, I don't mean you can't work for yourself – you absolutely can! What I'd advise first though, if you can, would be to get a job as a junior creative within a small agency first. It doesn't have to be forever – BUT – you will learn so much from the Senior creatives that you just won't ever learn at university. Not just tips and tricks in Photoshop (although my first colleagues certainly did help to increase my knowledge, vastly). I'm talking about setting up artwork for printing, how to talk to printers and specify different paper types and finishes. Learning about the various things that could go wrong and more importantly, how to put them right. You'll get experience in meeting and presenting to clients and real-world deadlines. Long gone are the days of having 6 weeks to design a poster – try 6 hours (if you're lucky!)
Equip yourself with the tools for the job
Once you are confident you know what you're doing, then it's time to think about going truly freelance! Many people like to build up clients on the side of their main job before going in 100%. Either way is fine, but you're going to need some essential tools to start:
Industry standard software (for example, Adobe CC)

Pantone books

A way to track your income and expenditure

Somewhere to display your portfolio (website, social media page)
How will you attract clients?
The next thing to think about is how you are going to attract clients? Will you need a Facebook page and an Instagram account? Will you join local networking groups? Will you use paid advertising? It's worth giving this some serious thought, as it's not enough to simply build a website and expect people to find you. Yes, referrals WILL come, and they are a brilliant way of attracting new business, but you need to start somewhere and to build your reputation up. Think about who your target audience will be. This is super important, as once you're clear on that, you can start to create content (social media, ads etc) that speaks directly to them and draws them in to working with you.
What else will I need to think about?
When I first went freelance, there were so many things I hadn't thought about that I suddenly needed to learn / do.
Build a website

SEO

Tax returns

Accounts

Marketing

Social Media

Advertising

Networking

Sending proposals

Putting together an online portfolio

Email marketing
Now, you don't need to do all of this yourself – you could hire a VA (virtual assistant) to help you. Maybe you can find your way around the marketing and accounts but you need some help with setting up your website. Either way, play to your own strengths and don't try to do everything at once or you'll feel overwhelmed. Break tasks down into smaller chunks which are more manageable and most importantly, achievable.
And congratulations! You're on the path to a super rewarding future in the BEST JOB EVER! The learning curve to going freelance is steep, but it's been worth every second.