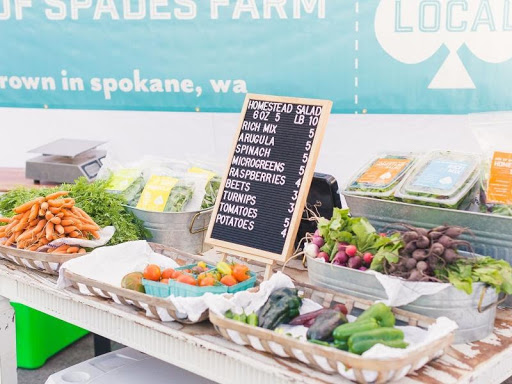 Anyone that owns a small business can tell you that connecting with the community is one of the most important things that you can do to market your business.
For many, said community can be the lifeblood of the business in its entirety if they are focusing less on building an online presence. Despite this, many business owners find both marketing and building a local sales network to be a challenging task. With that in mind, let's take a look at some of the best ways you can market your business locally.
Networking Events
First things first is establishing a connection with the local community and earning their trust. This can be done by establishing a presence within the community via networking events.
This can include connecting with local businesses via meetups, group get-togethers, business card exchange events and other community events that encourage local businesses to participate.
Many cities and towns have publications that announce local events in this like and subscribing to said publications and newsletters can give you an excellent edge over connecting with the community and properly marketing your business. Take advantage of these as well as sites like Meetup or Google Local to set up a plan to get out there and start making connections.
You can also utilize local directories and social media groups setup previously to participate. Do plenty of research, put yourself and your business out there, and use the opportunities presented to you to get your business out there.
Network With Other Business
Of course, these events can be marketed more towards networking with other businesses. While this is important, connecting with your potential clientele can be another matter entirely. Connecting with them boils down to understanding them: what kind of people make up your business base? What items tend to be more popular? What kind of sales bring in more people rather than others? Make collecting data and feedback your friend. If something is wrong, you will want that feedback from your customer base in order to fix any issues not initially seen. Another way to get answers to these questions is hiring also a local sales consultant. But then, you will incur in an extra cost, so try take action yourself before you make this decision,
That feedback is will also give you a fantastic opportunity to establish communication with your customer base.
Respond to Feedback From Your Local Customer Base
How businesses respond to concerns and criticism can be the difference in earning the trust and respect of your community versus derision and outright being snubbed. There are numerous case studies out there that show the disastrous results of responding poorly to reviews and criticism.
Your social presence is of the utmost importance as well as keeping up the image of the company. You can boost your company image not only through these responses but by utilizing local events in a manner that will allow you to present the best side of your business.
Sponsor Local Teams or Events
Think about hosting or sponsoring events or local teams in order to show your best colors and to cement the business in the minds of locals that might not otherwise have known.
Wrapping Up
These are only a handful of ways you can market locally. The most important thing to remember is networking wisely and making the most of local resources. Research your community, be responsive and your business's name will be a household name in no time.